Exciting New Leadership Summit Format Announced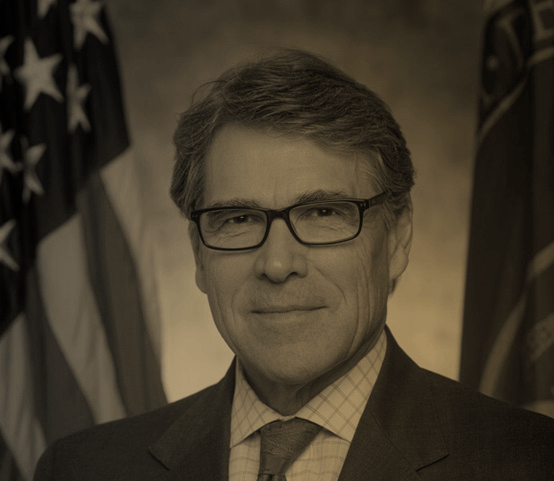 Summit Overview
In December 2020, energy sector leaders will assemble at the inaugural POWERGEN International Leadership Summit to engage in strategic discussions, which will propel the sector's progress through the most significant transformation in its history.
The two-day Summit will address the challenges facing the power generation sector, from utilities and EPCs to OEMs and the supply chain, as the industry navigates its way through an ambitious journey to 2050, in which a historically coal based sector makes a crucial but challenging step change towards a renewable rich environment. Experts across the ecosystem, seeking solutions to prominent challenges in pursuit of a balanced and sustainable energy mix, will have the opportunity to contribute their thoughts in high-level debates with domestic and international peers.
Day One
Day One will open with a keynote address by Rick Perry, Former U.S. Secretary of Energy and Governor of Texas, in which he will provide insight on the current and emerging energy markets and how the sector should be positioning itself to achieve both a smooth and robust energy transition.
This will be followed by a series of fireside chats and panel discussions in which utilities and EPCs will examine the opportunities and priorities ahead of us, and their collective approach to building the best possible foundation for a diverse energy mix. Senior executives will consider socioeconomic factors and required strategic positioning to enable the gradual integration of renewables, while also addressing the immediate issue of coal to gas and the attainment of low carbon emissions within conventional fleets. OEMs will provide insight into the supporting solutions and R&D projects, driven by the latest technologies and trends.
Day Two
Day Two will delve into the regulatory frameworks and finance and investment models that are dictating sector priorities. How can they be fine-tuned to provide a stable backbone for an industry faced with demanding targets? Day Two also will explore existing and potential disrupters that could inhibit energy transition progress, including workforce trends and challenges, epidemics and environmental factors, and emerging technologies that are driving consumer trends. Evidenced in recent global incidents, the sector's ability to adapt and remain agile has never been more important. Experts will discuss the outlook and strategic approach to minimizing impact and ensuring the sector is well positioned to counter evolving disrupters.
The Leadership Summit will close with an analysis of the key issues and solutions discussed in the preceding days, providing strategic direction on the way forward and how we can shape the future of generation together.