POWERGEN International® Announces Partnership with Orlando Utilities Commission, Keynote and Conference Program for its 2023 Event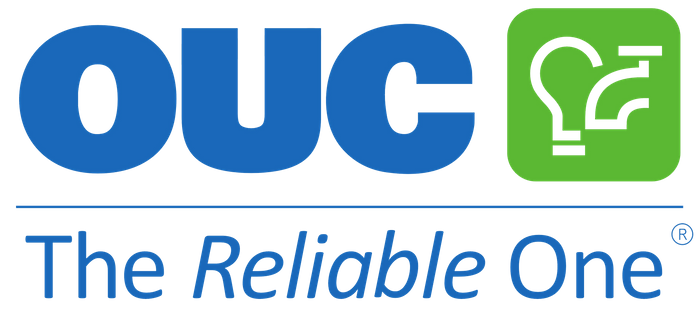 Press Contact: Lauren Ocoma 
Phone: 203-202-8611 
Email: lauren.ocoma@clarionevents.com 
OUC: Michelle Lynch
Phone: 407-434-2250
Email: Mlynch@ouc.com
January 12, 2023 – POWERGEN International® is pleased to announce the Orlando Utilities Commission (OUC—The Reliable One) will be the Host Utility for the 2023 event taking place February 21-23 in Orlando, Fla.
The second largest municipal utility in Florida, OUC provides essential water and electric services to more than 400,000 accounts. Additionally, the utility provides chilled water, convenient lighting, electric vehicle charging stations and utility-scale and community solar. Celebrating 100 years of service to Central Florida, the utility has a long history of weaving sustainability in everything they do, from energy-efficient programs to the future of power generation and energy storage. In 2020, OUC announced a goal of net-zero carbon emissions by 2050, with interim goals of 50% by 2030 and 75% by 2040.
"We are beyond thrilled for the opportunities ahead with OUC as we come together at POWERGEN to discuss what's new while connecting power producers, engineering, procurement, and construction companies, and other industry professionals," said Desiree Hanson, Executive Vice President, Energy North America at Clarion Events. "Through our combined efforts, we can educate and inform even more of the generation industry on new solutions as large centralized power generation business models evolve into cleaner and more sustainable energy sources."
The annual event also will host Andrew Winston as one of this year's keynote speakers. Winston is a globally recognized expert on megatrends and how to build companies that thrive by serving the world. Named to Thinkers50 list of the top management thinkers in the world, he is the author of the bestsellers Green to Gold, The Big Pivot, and most recently, Net Positive: How Courageous Companies Thrive by Giving More than They Take (co-authored with renowned CEO Paul Polman).
POWERGEN International® has also announced the release of their industry-leading conference program, focusing around decarbonization, hydrogen, nuclear and how power plants can evolve towards Destination 2050.
"Our POWERGEN International® advisory committee has planned an impressive lineup of educational sessions for 2023, headlined by the leaders who are driving advancements in power generation and the greater energy transformation," said Kevin Clark, Content Director for Generation at Clarion Events. "POWERGEN offers an unparalleled opportunity to learn about the most cutting-edge advancements in conventional and renewable power generation, the digital transformation of the power plant, energy storage, plant performance optimization, onsite power and so much more."
For more information about POWERGEN International and to register visit powergen.com.
------------------------------------------------------------------------------------------------------------------------------------- 
About POWERGEN International®
POWERGEN International® is the largest networking and business hub for electricity generators and solution providers engaged in power generation. Power producers, utilities, EPCs, consultants, OEMs, and large-scale energy users gather at POWERGEN International® to discover new solutions as large centralized power generation business models evolve into cleaner and more sustainable energy sources. POWERGEN creates a progressive environment for our core audience looking to evolve while attracting new energy professionals embracing the clean movement towards Destination 2050.
About Clarion Energy
Clarion Energy is part of Clarion Events. With over 30 events in addition to media properties that cover the oil, gas, power and energy sectors, Clarion Energy is one of Clarion's largest portfolios. Learn more here: clarion-energy.com 
About OUC

Established in 1923 by a special act of the Florida Legislature, OUC—The Reliable One is the second largest municipal utility in Florida. OUC provides electric and water services to about 400,000 accounts in Orlando, St. Cloud and parts of unincorporated Orange and Osceola counties. Visit www.ouc.com to learn more about our commitment to reliability, affordability and sustainability.